Welcome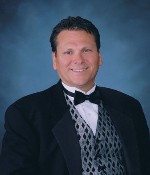 Hi, I'm Steve Vinzi and I specialize in Custom Wedding Ceremonies and Receptions that are a reflection of your taste and style. This includes a custom "Music Play List" and customized formalities selected by you. I provide unsurpassed service for weddings, anniversaries, proms, parties, corporate events and more as Master of Ceremony and Professional Disc Jockey serving MA, CT, RI and NH.
With over 20 years experience, I can help you plan the perfect Wedding or Event. I hope you will take a few minutes to browse through my website and find more information
about me
and
the services that I offer.
If you'd like to get started, please click
Contact Me
Quick Links
Hi !
Recent E-Mails
- Thank-you notes from Brides, Grooms, and their Families.
Details & Rates
- Services that I provide and pricing.
Contact Me
Photos
- A gallery of my Brides & Grooms at different locations throughout
New England.
Recommended Vendors
- Professionals I trust.
Planning Help
- Popular, helpful Tools and Documents.